This section provides information about renaming files and folders with DirectAdmin's file manager.
Renaming Files / Folders
Next to each file/folder in the "Action" column (third column from the file/folder name) is a "Rename" link, see following screen for reference.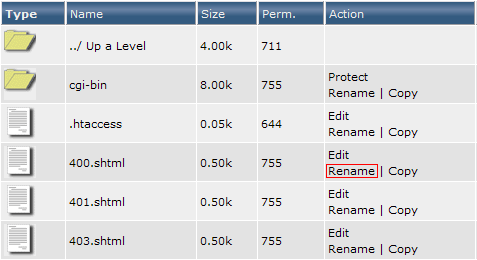 Click the link next to the file or folder you wish to rename.

First, type in the new file name.  If a file already exists by that name, click the checkbox if you want to overwrite that file.