This section covers accessing webmail service. To access webmail click the " Webmail " icon in the main control panel menu. Webmail also can be accessed at http://www.yourdomain.com/roundcube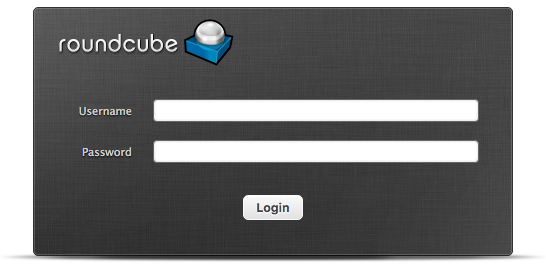 First, enter your full e-mail address in the " E-mail " field.  Then, enter your password. Then click the " Login " button.
IMPORTANT NOTE
To sign in with your default e-mail address (control-panel-username@yourdomain.com), do not add @yourdomain.com to the webmail login name.  For example, if you log into the control panel with the user "admin" , then use only "admin" (without the quotes) to sign into webmail.  All other mail accounts must sign in with accountname@yourdomain.com.